Markers are solid part of urban / street are equipment tool box. This is how it has been through the history. But how to select the best ones and how to create unique style with them? There are plenty of different options available based on price, quality, brand and styles. In the end you will find the best tools for your own unique art style, but here´s something that I found useful.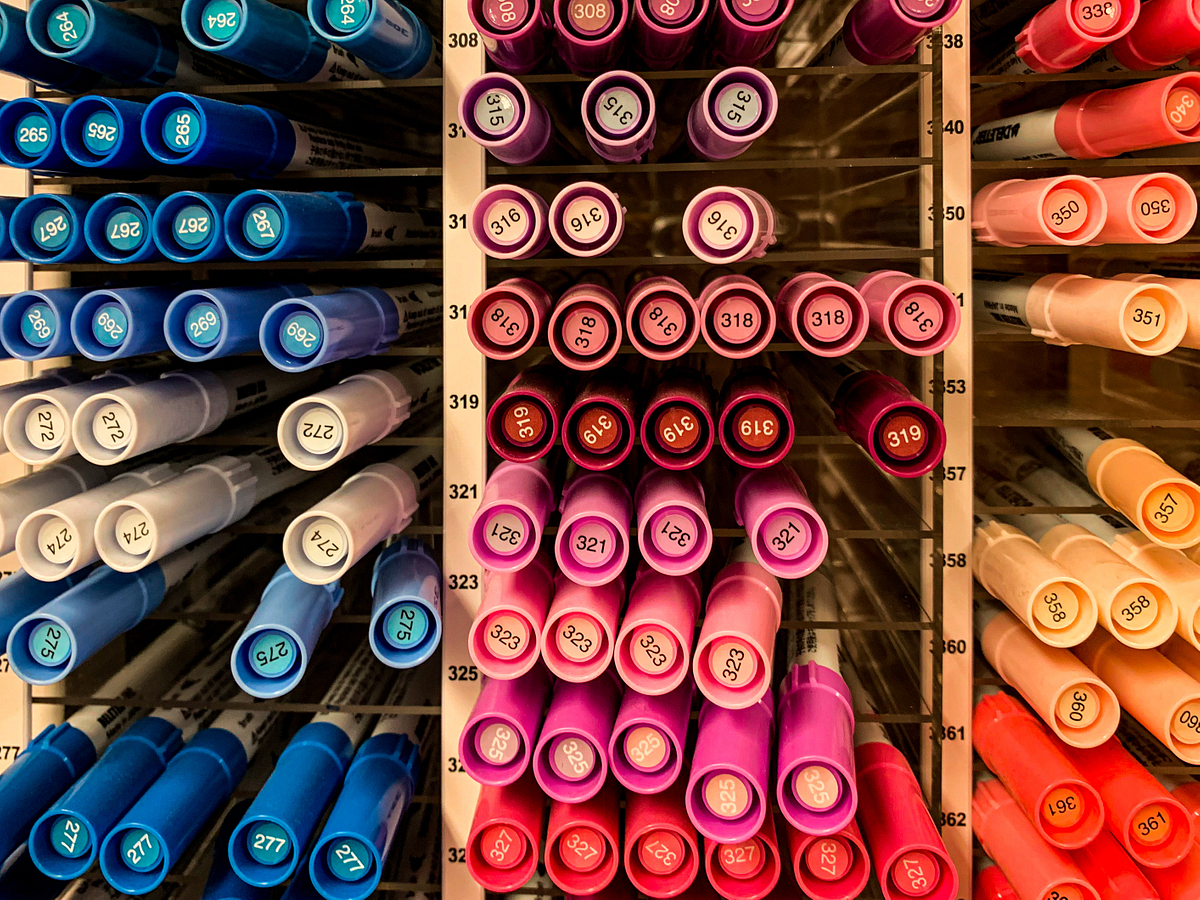 Photo by Earl Wilcox on Unsplash



1) Molotow Blackliners
Molotow Blackliners are legendary black markers, which are extremely useful for urban / street art style painting. The set includes 11 different sized markers, with different nib and style. Molotow Blackliners are waterbased, which makes the usage more user friendly. Blackliners are good for sketching but also as the name says, they are made for the lines.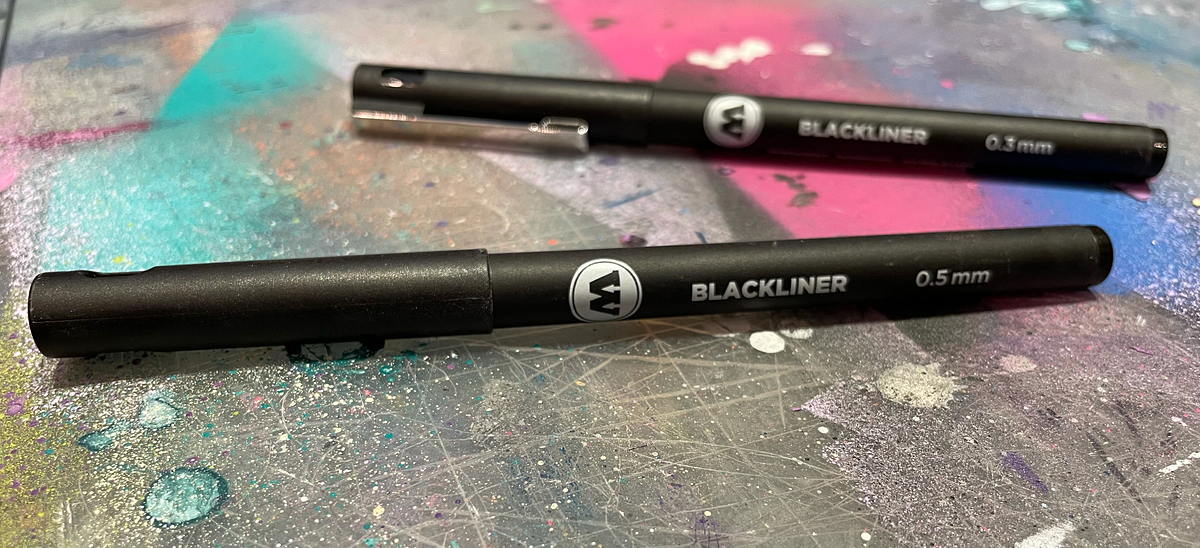 2) Molotow One4All
Molotow One4All is an acrylic water-based marker series by a German company Molotow. One4All is made for professional artists, but the price of the individual pen or even a series is relatively competetive. It has patented valve system which was designed specifically for an even and consistent flow from the nib. The nibs themseves are interchangeable. The color range is extremely wide and you can rely on the fact that One4All has almost all possible colors and in addition to normal colors also metallic and neon colors are available. In addition you are able to dilute the colors together and with water to make those suitable for your purpose. There are several nibs options available from 1mm to even 15mm. Only problem that I have faced with One4All is with 1mm nib, when after the usage, the paint does not flow through the nib solidly, which ends up to bad quality. But this problem can be solved with taking the nib off and letting warm water flow through it. Molotow One4All can be used for several purposes but I have found these extremely usable for filling the paintings and also fine tuning the details in the acrylic paintings. Also One4All is working well together with Molotow spray can as the paint is self is the same. One last tip is that the twin model of One4All is extremely useful as there are both 1,5mm and 4mm nibs in the same marker.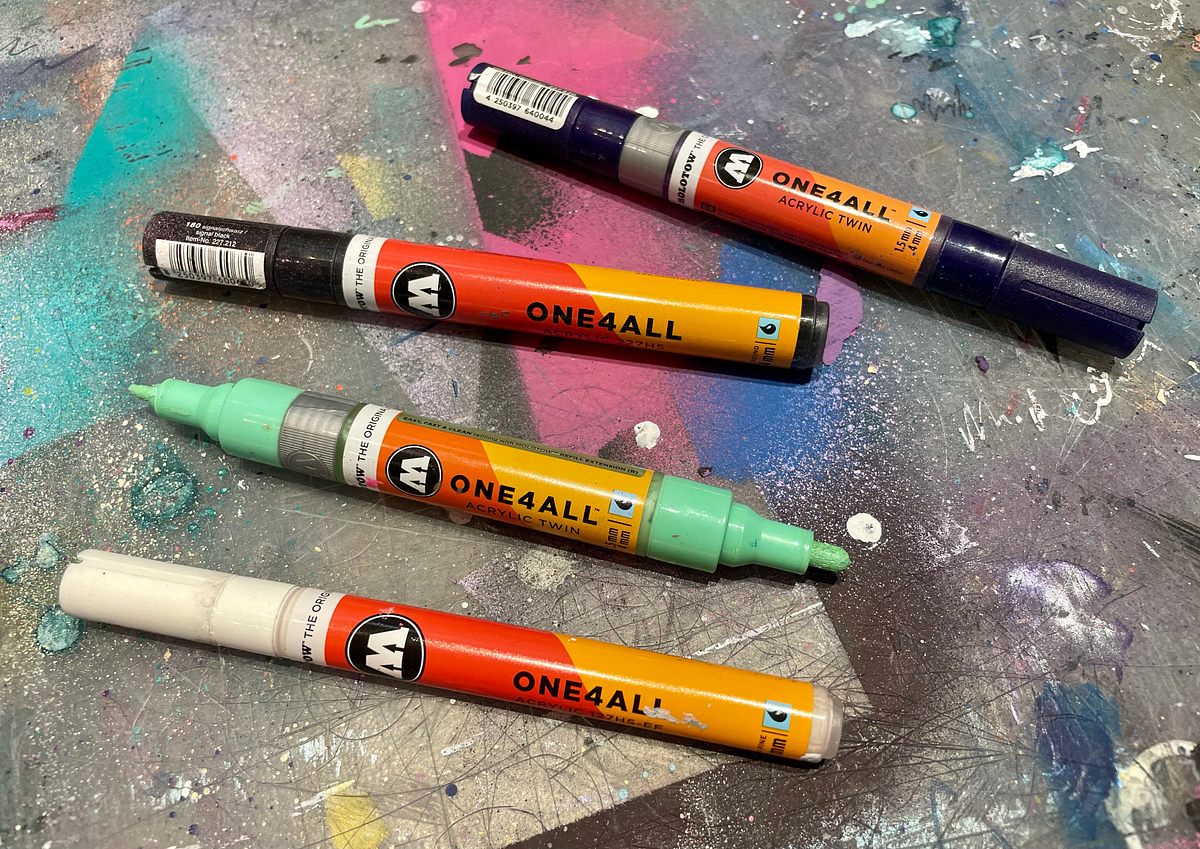 3) Posca Pens
Posca Pens are iconic markers, which were originally founded in 80s. It has a solid fan / user base among professionals and hobbyist. To my experience Posca Pens are extremely high quality with a large variety of colors available. Also my experience is that it might be easier to find Posca Pens as a lot of traditional art stores are selling those when as Molotow Markers are a bit more graffiti thingy. Posca Pens are drying fast and are extremely good for layering.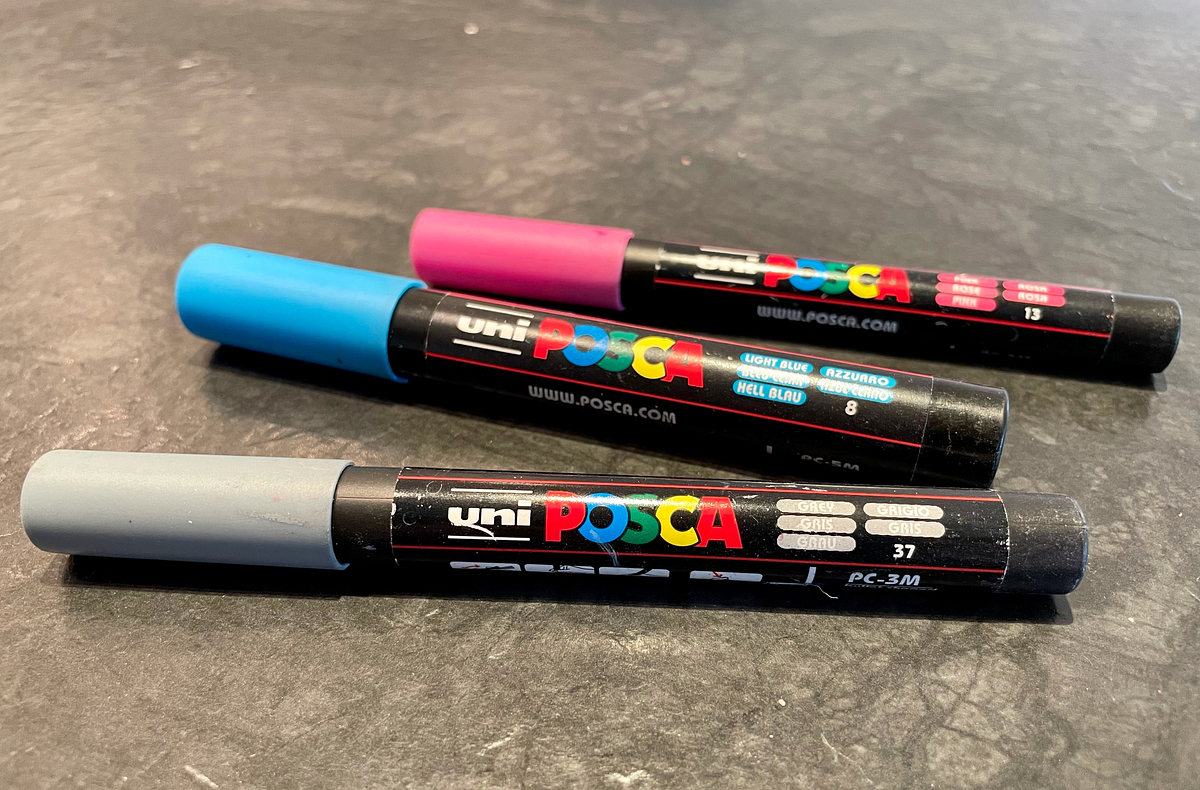 4) Ecoline Brush Pen
Ecoline Brush Pens are water based brush pens, which are really useful in your art if you are willing to create relatively sharp lines but get a bit of gradient feel. Ecoline Brush Pens are water based which makes the blending really easy. Actually the package includes also one water filled pen, which can be used for blending to get thinner lines and gradient look and feel. My experience is that the quality of the pens is good, but you have to think about the surface where you use those. To my experience even water colour paper might not be the perfect one for these but thicker paper or canvas is really good with these.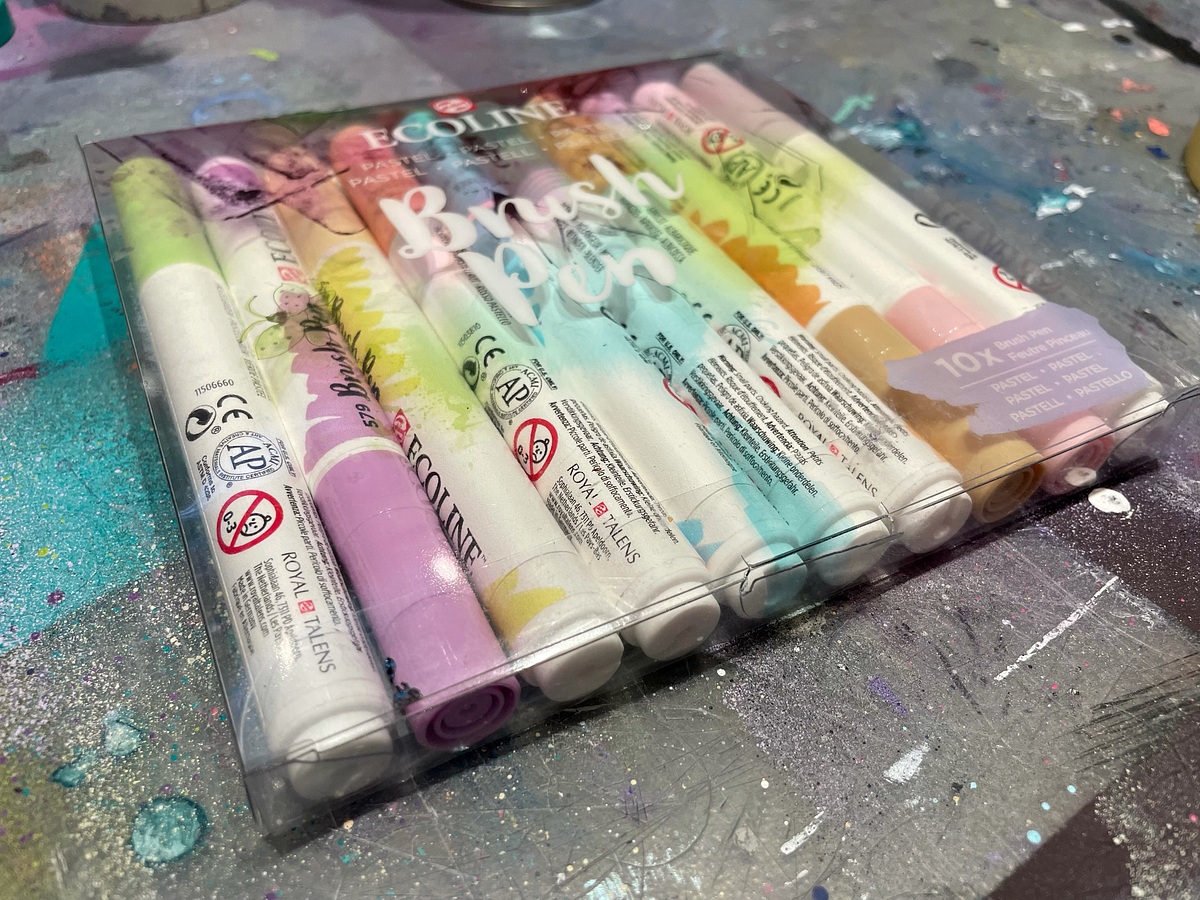 5) Molotow MasterPiece
The last one is my definite favourite for urban / abstract art. Molotow Masterpiece is the largest marker in Molotow portfolio. The widest marker is all the way to 60mm wide. These markers are fully refillable and you can even find these as empty. Empty ones can be filled with Molotow refill paints, but also I have heard that some artists may use any water blended acrylics with these.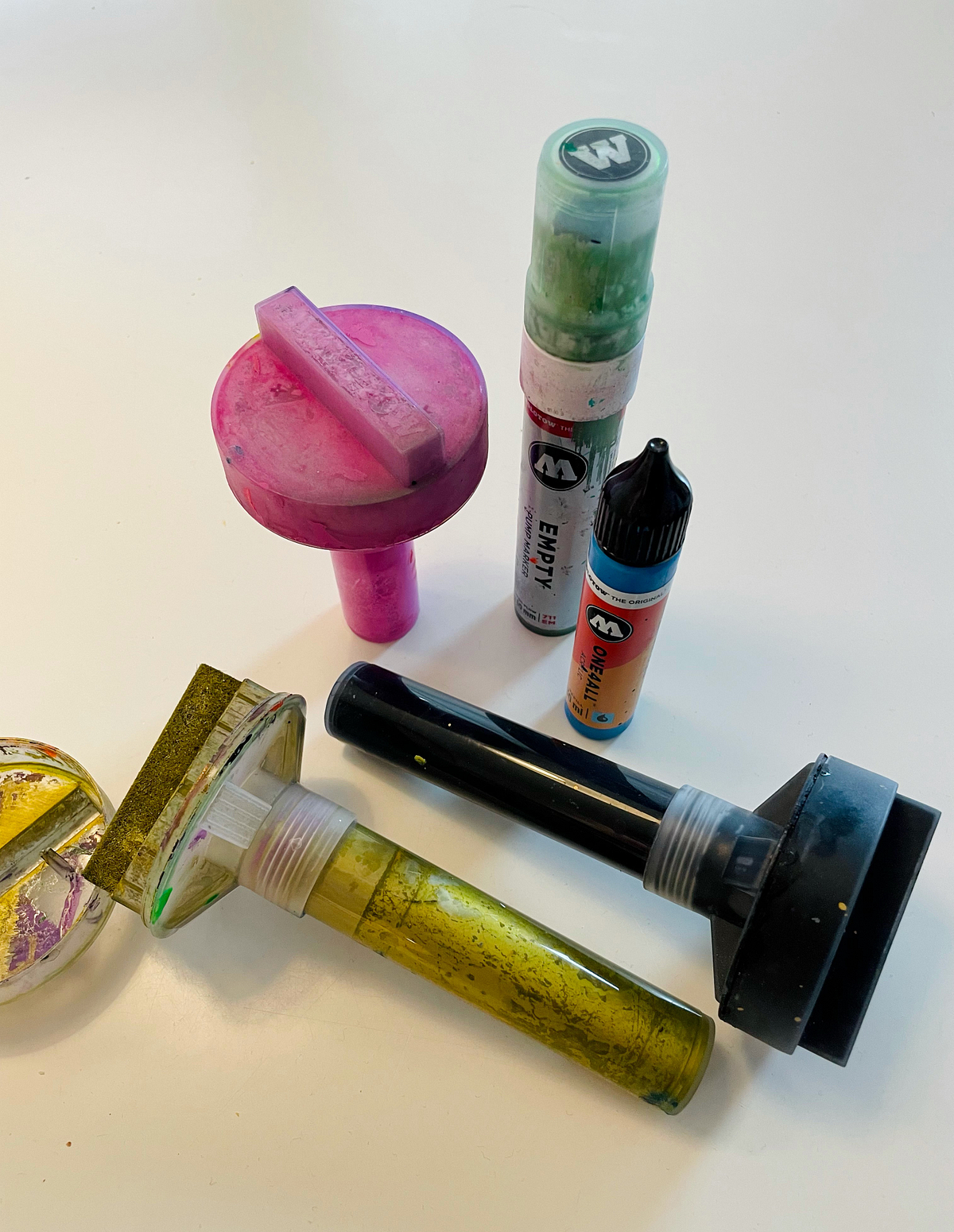 Originally Molotow Masterpiece was designed for calligraphy and filling up large areas quickly. But I use those in a completely different way to create unique flavor in to the art. Creating patterns and symbols with Molotow MasterPiece is super exiting and you can easily create 3D feeling by drawing a circle or a U-shape.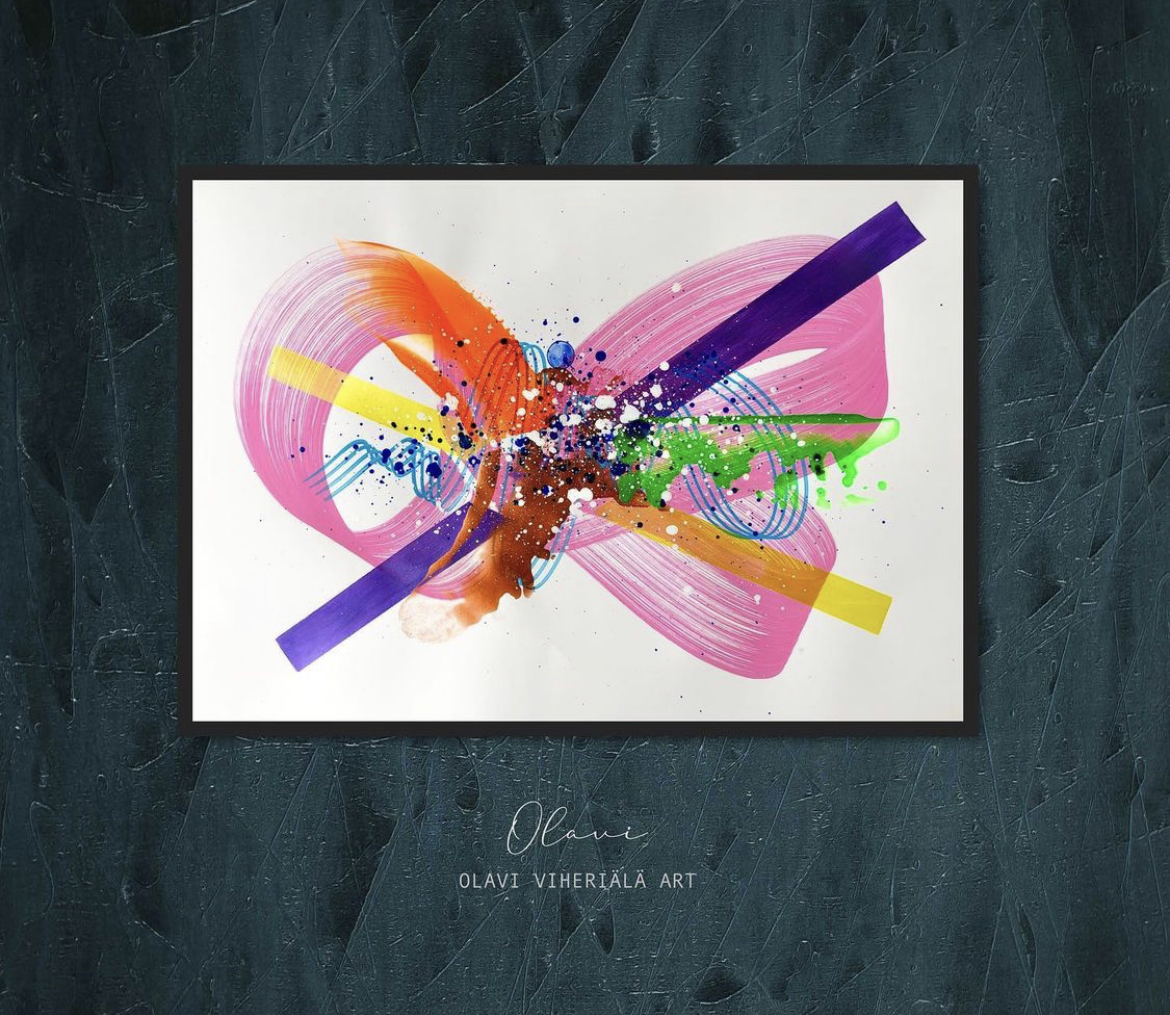 Image: Pink line is created with Molotow MasterPiece 60mm wide marker.